You can update Employee information in either the "People" or "Profile" tab. Below are instruction on where to go to mark someone as Terminated through the People tab.
1. Go to www.journyefront.com
2. Click the "People" tab found in the top left of your screen
2. Select the Employee who needs to be marked as Terminated
3. Click the "Job Info" Tab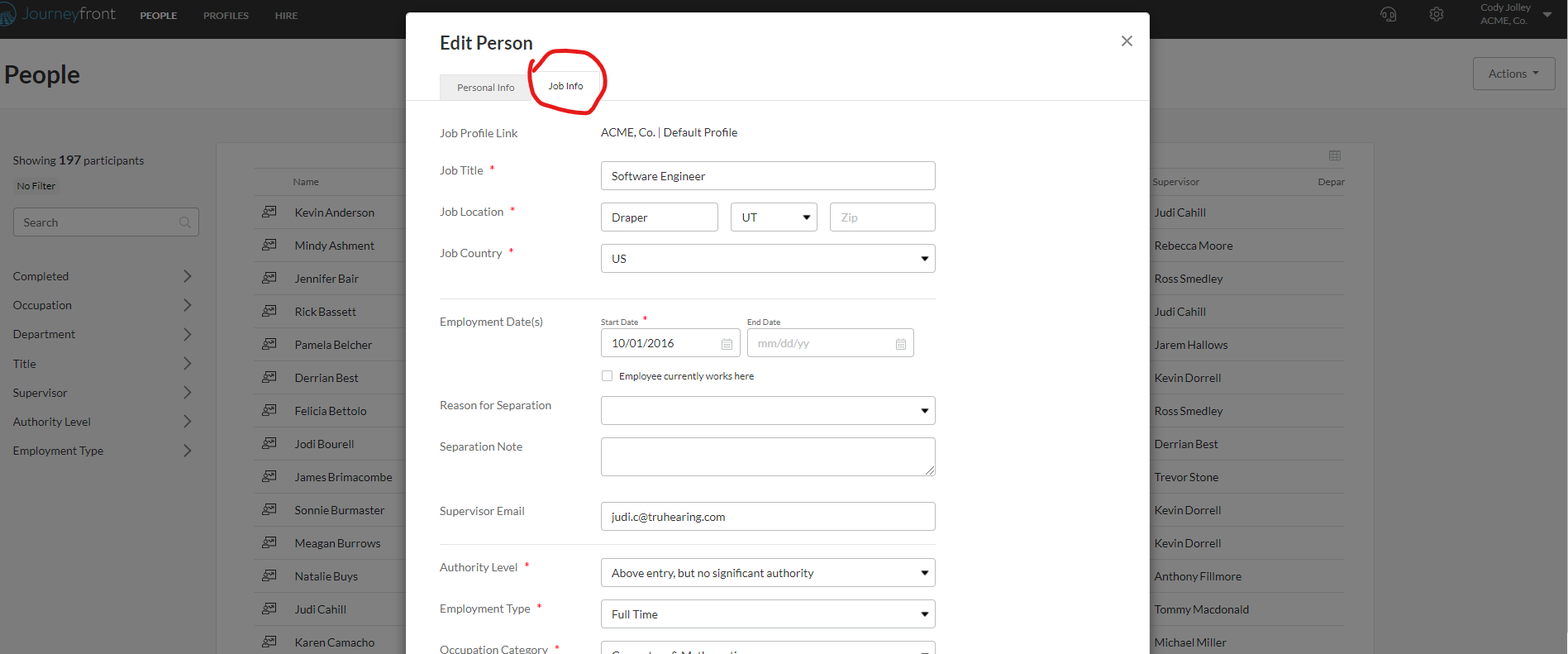 4. In the "Job Info" tab select "Employee currently works here" button to toggle employee employment status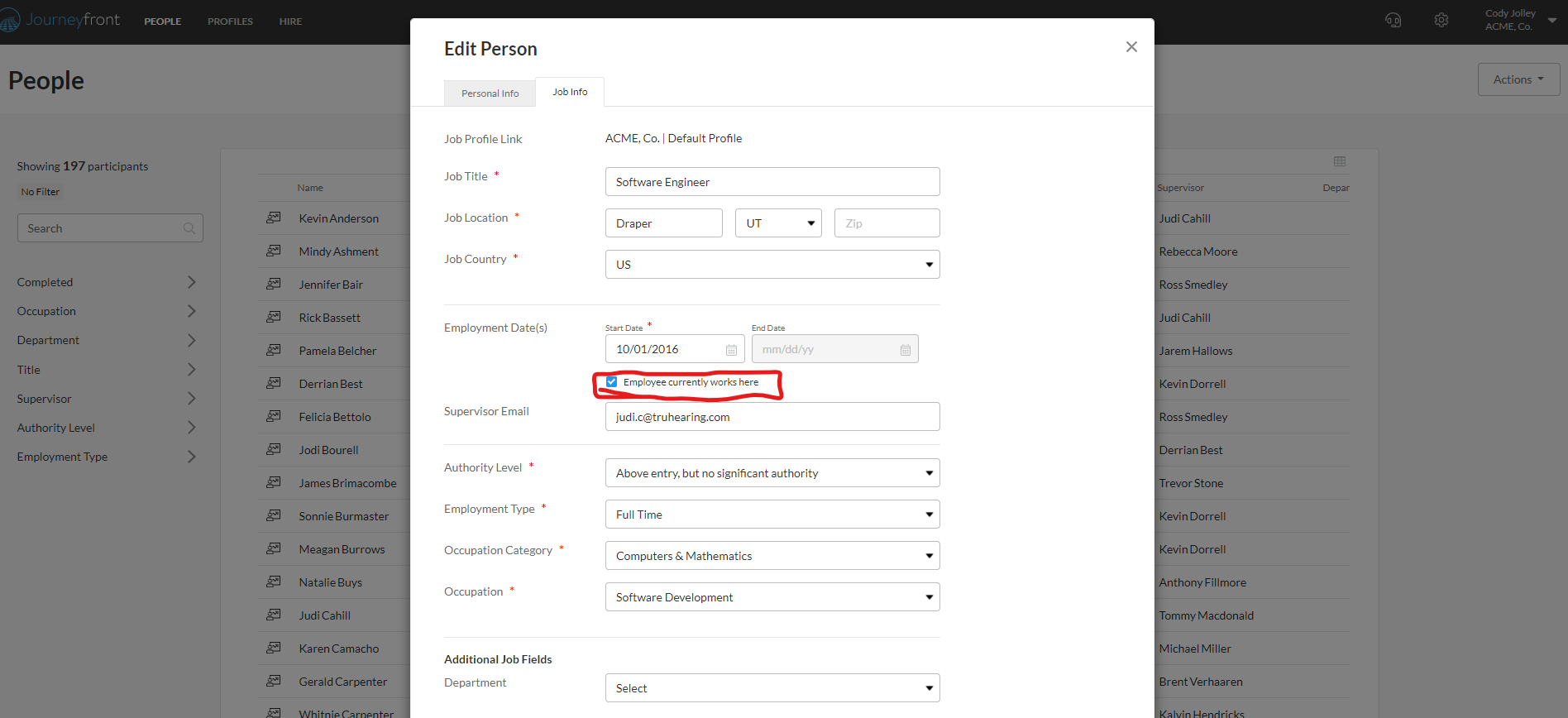 5. If terminating please fill in the required information

6. Click save
The person will now be marked as terminated and the Profile Dashboards will populate with the updated information.