Under the Hire tab in each individual Smartreq there is the action dropdown in the far right corner it is here that you can find a link to invite Applicants to the Smartreq.
1. Go to https://app.journeyfront.com/ and log in.
2. Navigate to the "Hire" Tab located at the top of your screen
3. Select the Smartreq you want to invite the applicant too.
4. In the right corner of the Smartreq click the "Actions" tab

5. Click "Invite" Applicants
6. In the "Invite Applicants" module click "Copy"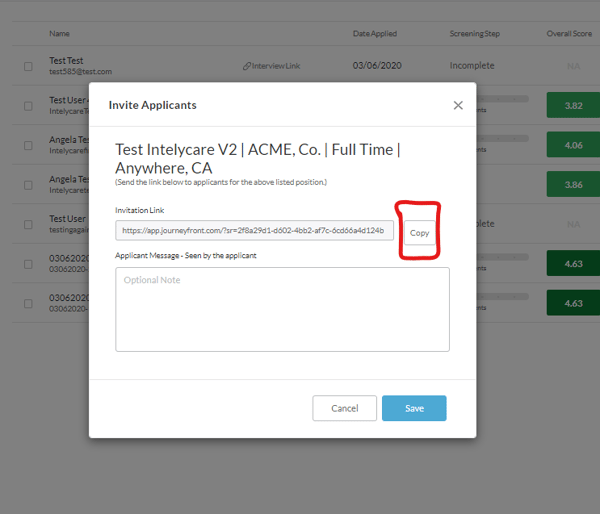 7. The link to send and officially invite applicants will now be in your tray to paste and send wherever applicable.