Under the Hire tab in each individual smartreq there is the action dropdown in the far right corner it is here that you can add Applicants to the smartreq. Officially inviting them to participate in the hiring round.
---
1. Sign in at https://app.journeyfront.com/sign-in
2. Click on the "Hire" tab found in the black navigation bar.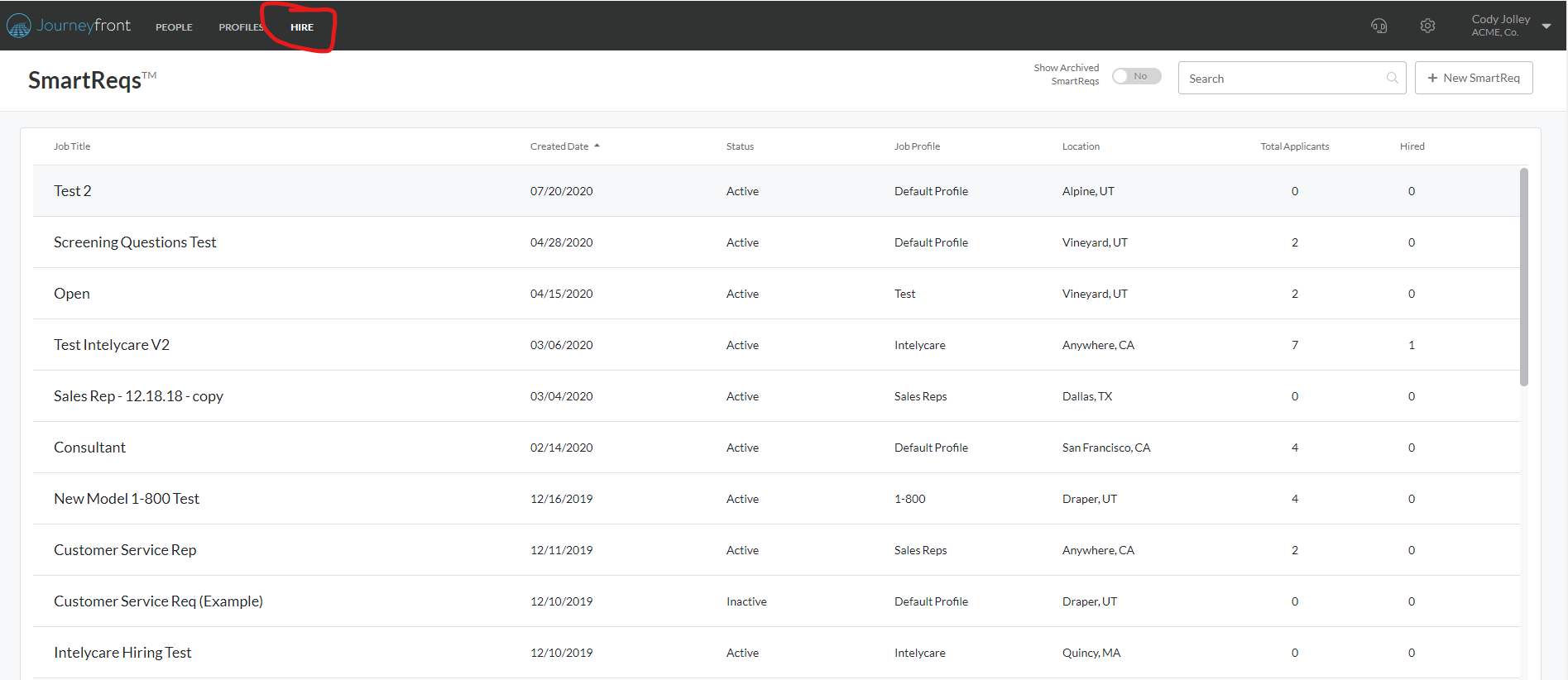 3. Select the smartreq you wish to add the applicant too.
4. In the top right click on the "Action" dropdown.

5. Click "Add Applicants" found in the actions dropdown.
6. Enter the Applicants email in the provided field.

7. Click "Add to smartreq"
8. The new applicant will now be in the applicant's tab and will receive an email asking them to complete the application.